Scale Rental Service Company
If you only need scales during inventory or peak-use periods, a GOscales.com scale rental plan may be the right solution for you. You also save maintenance and storage costs while selecting the exact rental scales needed from our extensive inventory. We can help you choose the right scale choices for your individual rental requirements. The results will help you achieve an accurate and efficient physical inventory.
Our selection of high quality digital scales available for rent is impressive. For inventory counting purposes, our electronic counting scales are usually rented for quarterly or annual parts inventory. When you sign up for our scale rental plan, you will breeze through inventory quickly and accurately. With our digital counting scales, parts counts that once took hours can now be finished in minutes. Don't even attempt to hand count all those parts and pieces. Human error or guessing is not the what you want either. With advanced technology you can easily obtain a sample of your parts and then count a large number of parts. It doesn't matter if you're weighing light weight components like resistors to large bolts and castings.
Contact us with the specifics and we can recommend the scales that you will need. And renting parts counting scales is very economical, especially if you only need to use the scales a couple of times a year. Best of all you don't have to worry with maintentance and calibration contracts. Just contact us and place your order for rental scales and sit back and weigh. We also have other types of scales available for rent, call or email for details.
Rent Scale systems ranging from 10 lb. to 5,000 lb. capacities.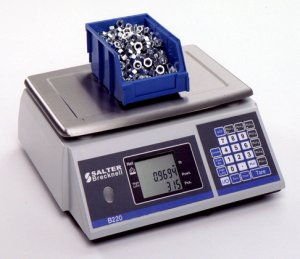 Count even the smallest items!!
| | |
| --- | --- |
| 1000 lb. Portable Units | 5000 lb 4 X 4 systems |
Call today to set up an accurate and trouble free inventory this year!